Lithium Electric Hammer 26mm Zhl-26/zhl2-26v
Product Detail
Product Tags
The battery voltage:
Maximum single hammering force:
Impact rate at rated speed:
Rated speed chuck:
Scope of drilling:
Optional range of application for concrete when equipped with electric hammer drill:
Maximum bore diameter for metal:
Maximum bore diameter in wood:
21 V
2.6 J.
0-4350 BPM 0-980 rpm
SDS plus
4-26 mm
8-16mm
13 mm
30mm
Total vibration value (hammering holes in concrete)
Total vibration value (hammering holes in concrete)
The vibration emission value Ah13 m/s2
The uncertainty factor K 1.5 m/s2
Total vibration value (tighten screws)
The vibration emission value Ah2.5 m/s2
The uncertainty factor K1.5 m/s2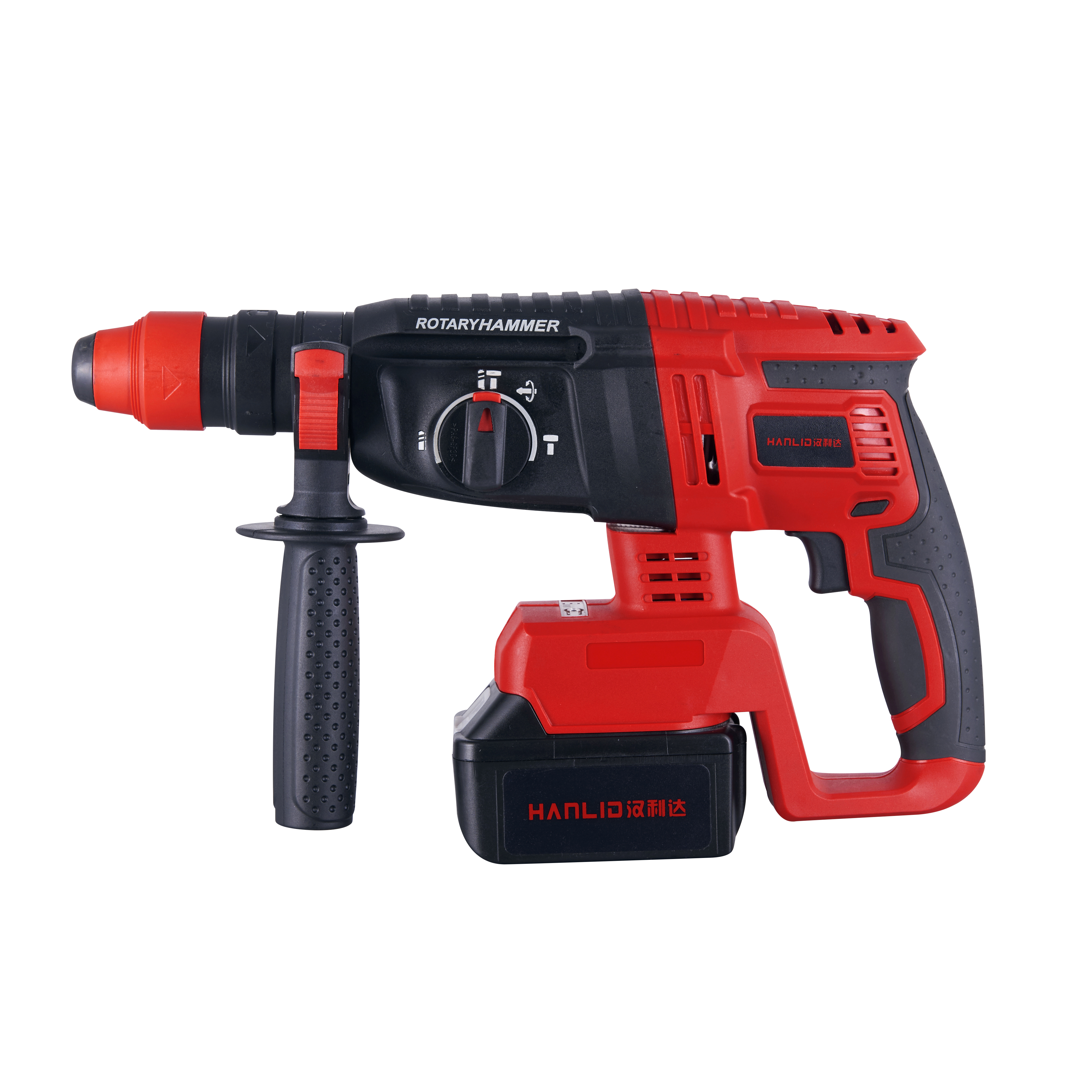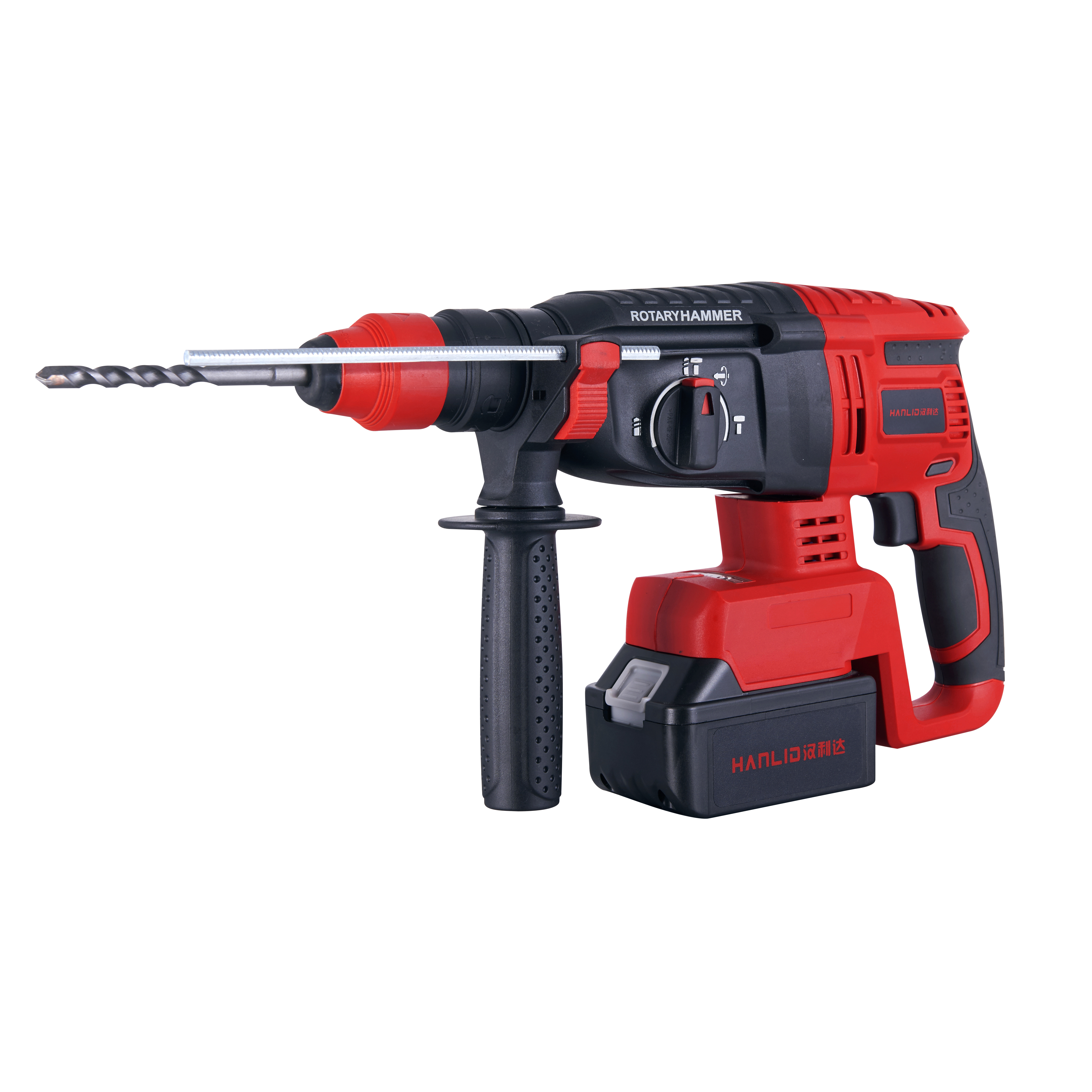 1. The most direct change of the brushless and low-interference brushless motor is that there is no electric spark generated when the brushless motor is running, which greatly reduces the interference of electric spark to remote control radio equipment;
2. Low noise, smooth operation of brushless motor without brush, operation friction is greatly reduced, smooth operation, noise will be much lower, more stable operation;
3. Long service life, low maintenance cost Less carbon brush, and reduce the maintenance cost of carbon brush replacement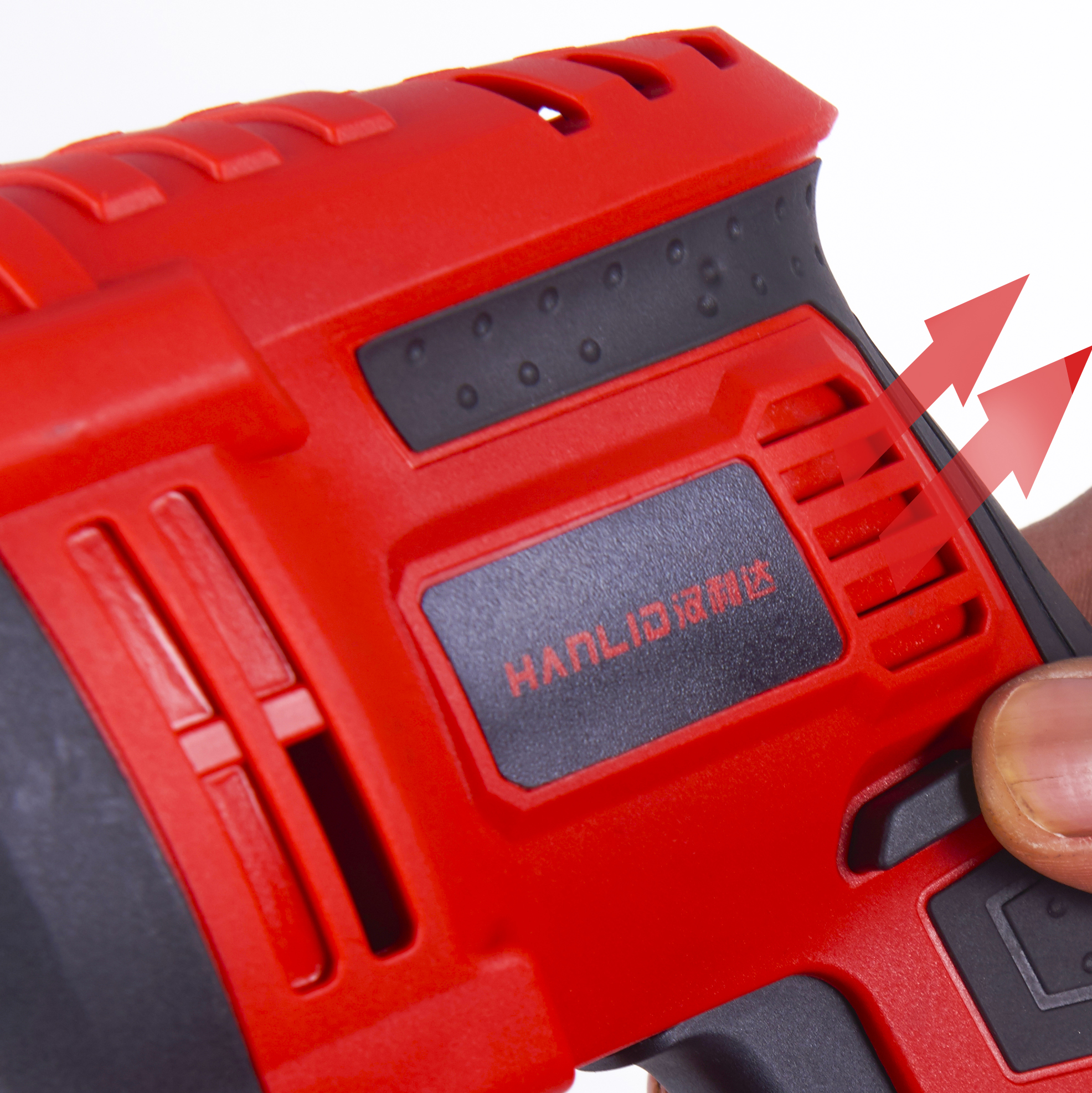 Multi-channel ventilation and heat
dissipation
Oben
Efficient heat dissipation
Long time use does not burn
Soet Leather Plastic
Handle
Forward and reverse switch forward
For drilling operations reverse
Used for exiting or chip removal when drilling and killing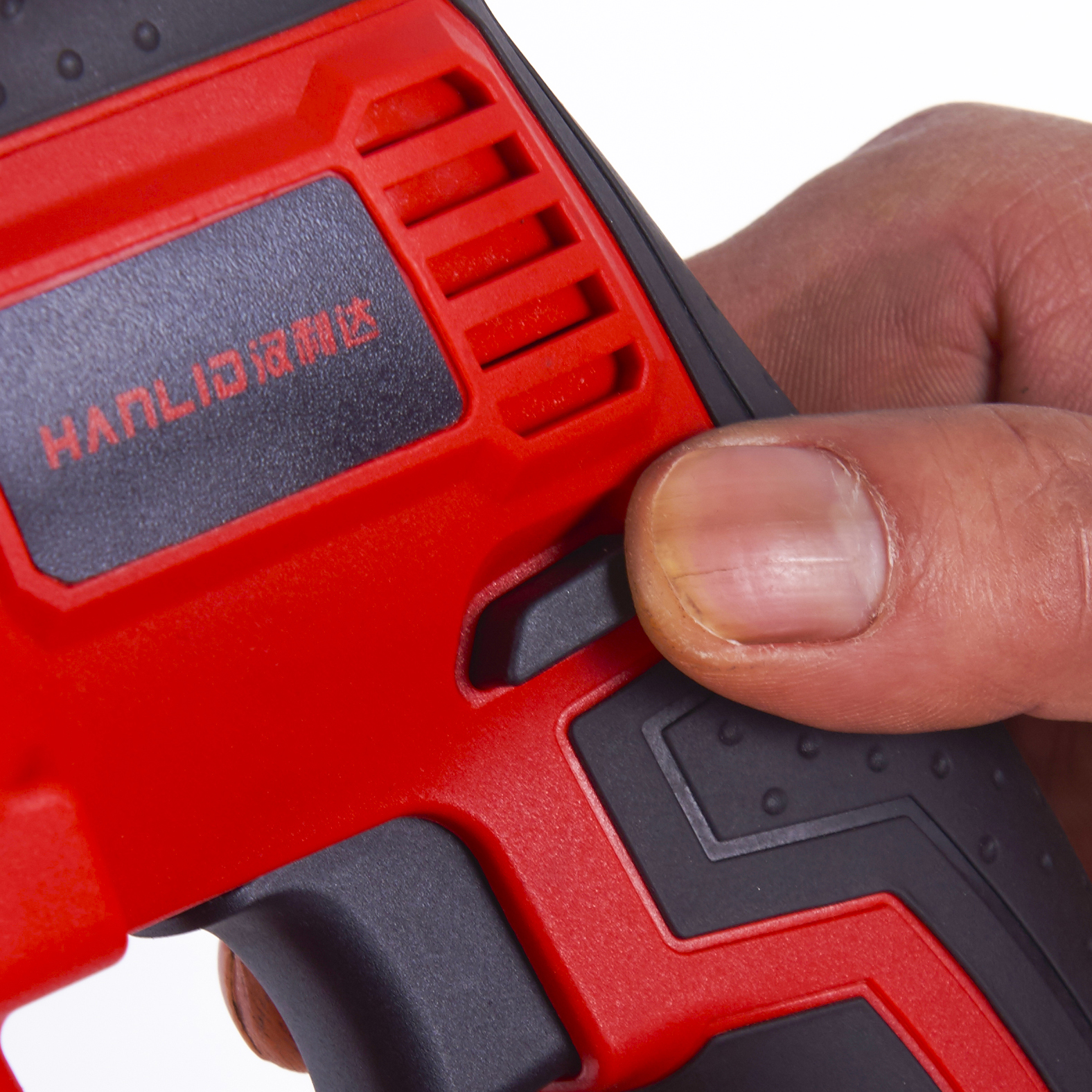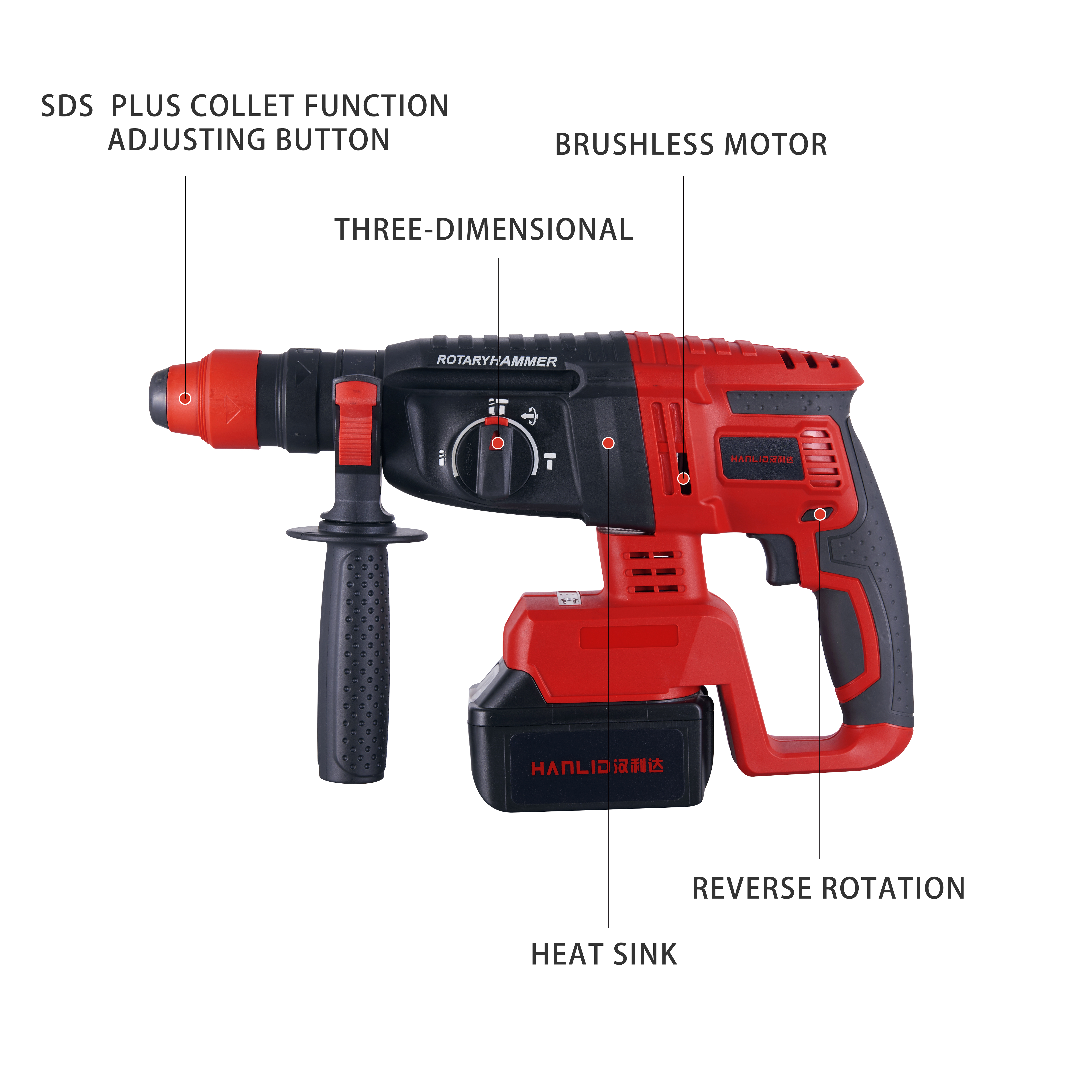 SDS PLUS collet function adjusting button
Three-dimensional heat sink .brushless motor. REVERSE rotation
Humanized design
More features are more intimate
Soft leather rubber handle
Ergonomic design silicone handle
Comfortable grip for high intensity work
Stepless variable speed switch
Press to adjust the speed
Work more smoothly by improving efficiency

The copper wire
Run smoothly
The noise is small
Low maintenance

High efficiency
Low energy consumption
Strong power
Smooth operation
Live fast
Energy saving and power saving
Application scenarios of electric hammer
Widely used in construction, decoration and other industries, suitable for concrete,Brick wall, stone, etc
Electric drill function--With impact (mechanical CAM principle)
Suitable for concrete, brick wall, stone impact drilling and wood, metal,Ceramic tile drilling operation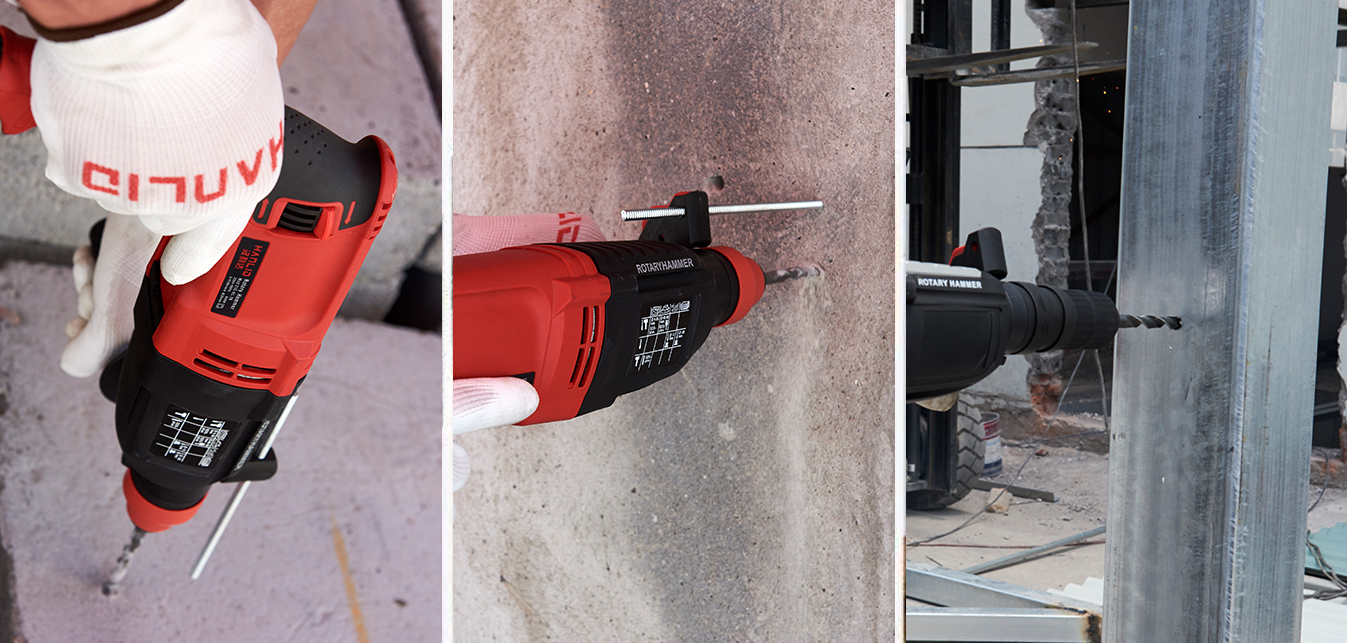 Crushed stone chisel wall
Crushed stone chisel ground
Electric hammer comparison:
500W input powerful
Dont let bad product drag
wall in weak    Motor not durable  The oil is easy to leak .
Our products will solve this all problems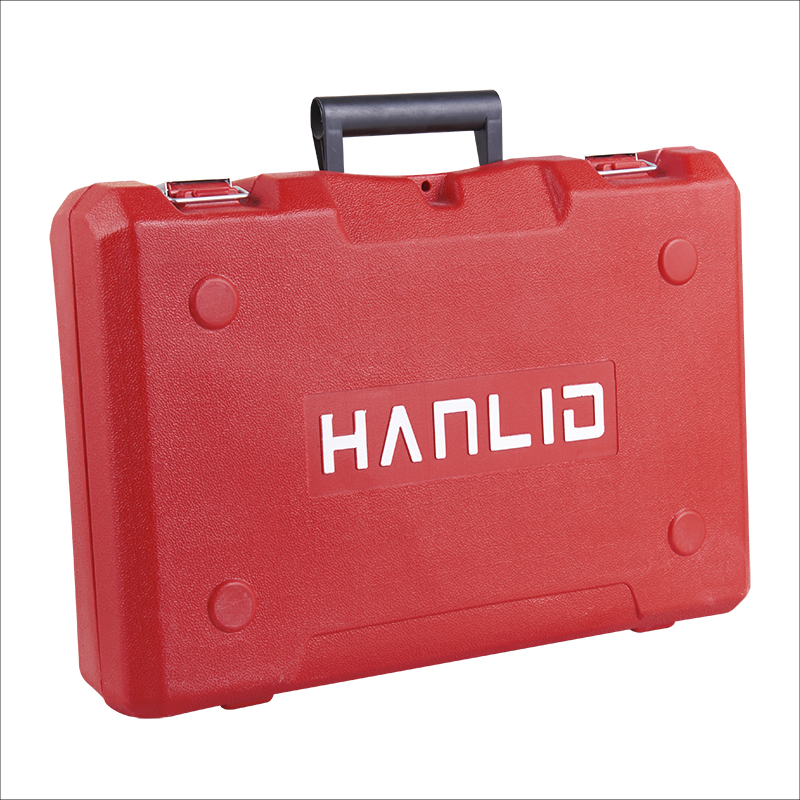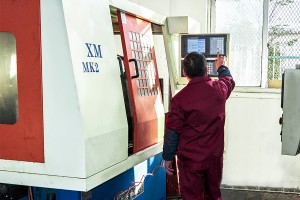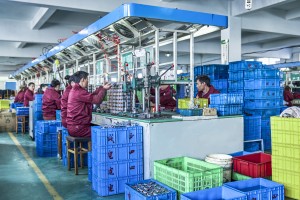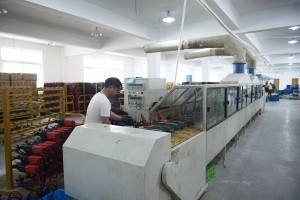 ---
Previous:
Hammer Drill Mk 24mm Zhm-24/zhm2-24
---
Write your message here and send it to us