Electric Hammer 32mm Zh2-32
Product Detail
Product Tags
Input power:
Maximum drilling diameter (steel):
Maximum drilling diameter(wood):
Maximum drilling diameter (concrete):
Maximum drilling diameter brick (with hollow bit):
Rated speed:
Hammering rate:
Maximum single blow force:
Weight:
Machine size:
Clamping system:
800W
13 mm
30mm
26 mm
68mm
0-900 rpm
0-5000 times/min
3.0 joules (based on EPTA standard)
2.6kg
350x88x210mm
SDS plus
1. Bit bottom and chuck mouth
2. The bit slowly turned down
3. Press a colleague to pull out the bit, Position corresponding to the, Press in place, Demolition completed. Chuck installation
The principle of electric hammer is that while the driving mechanism drives the bit to rotate, there is also a reciprocating hammer movement perpendicular to the turning head. Electric hammer is driven by the transmission mechanism piston in a cylinder reciprocating compression of air, air pressure in the cylinder periodic change drives the hammer in the cylinder reciprocating hit the top of the brick, as if we hit the brick with a hammer, hence the name electric hammer.
The light hamers, it looks all similar, but it can be different either. Our 26mm electric hammer has many different styles, for example, this one ,this outside we have already appled for patent. It looks like more smaller and more ligher than other models , the outshape is designed totally by ourselves, and internal spare parts have changed a bit. The carbon brush and the holder is different, you can see the switch , the reverse function is different with other models. The carbon brush and the holder is DIFFERENT as other 26mm size machine.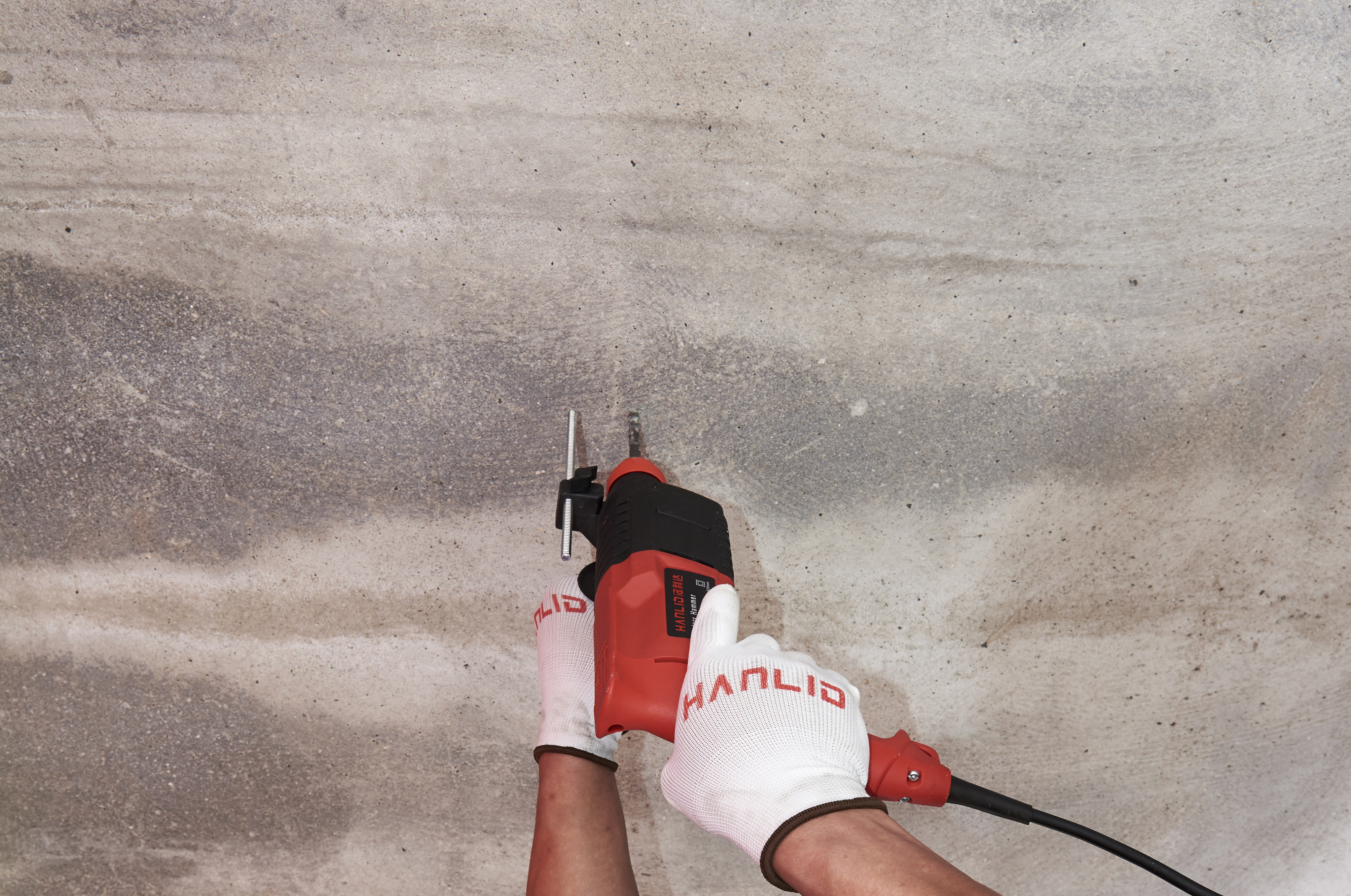 The fuselage compact, Portable operating easily
Traditional oil hammers weigh more than 5KG, this model only 3kg, Easy to carry and easy to work on top.
Optimize the air outlet mode to avoid dust blowing to the face
Electronic stepless speed control switch,
Humanized design,
Easy speed control: Portable
Adjust drilling speed as needed, suitable Take good care Multiple homework requirements.
The collet of SDS-PLUS structure allows
You are inserting the drill bit into the chuck, You don't have to look at a particular Angle, Insert additionally excellent, Dustproof ability, ensure no, It's going to be too much drilling
The dust accumulation caused by the drill bit, Dial out
1107-26 e two functions
1107-26 DE three functions
Portable function switch button:
Knob with lock function, avoid use Middle jump gear, effective protection of the machine.
Ergonomic soft glue, comfortable to hold; Soft rubber longer
Assistant handle, comfortable and labor-saving.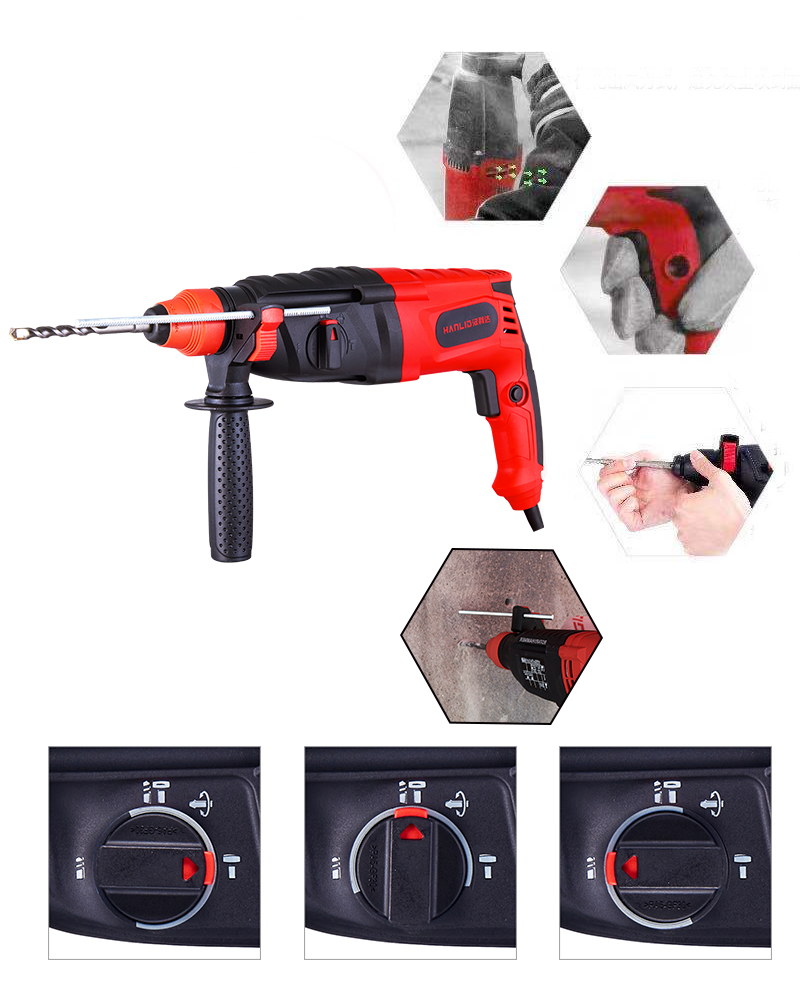 Application scenarios of electric hammer
Widely used in construction, decoration and other industries, suitable for concrete,Brick wall, stone, etc
Electric drill function--With impact (mechanical CAM principle)
Suitable for concrete, brick wall, stone impact drilling and wood, metal,Ceramic tile drilling operation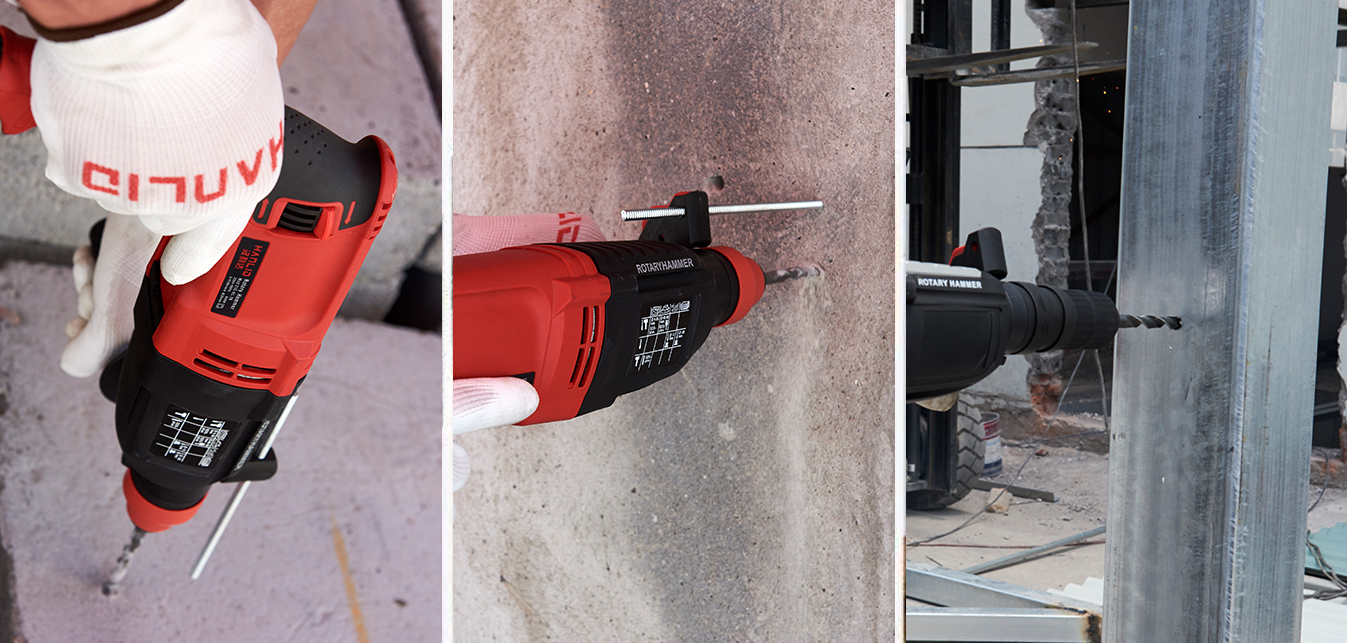 Crushed stone chisel wall
Crushed stone chisel ground
Electric hammer comparison:
500W input powerful
Dont let bad product drag
wall in weak    Motor not durable  The oil is easy to leak .
Our products will solve this all problems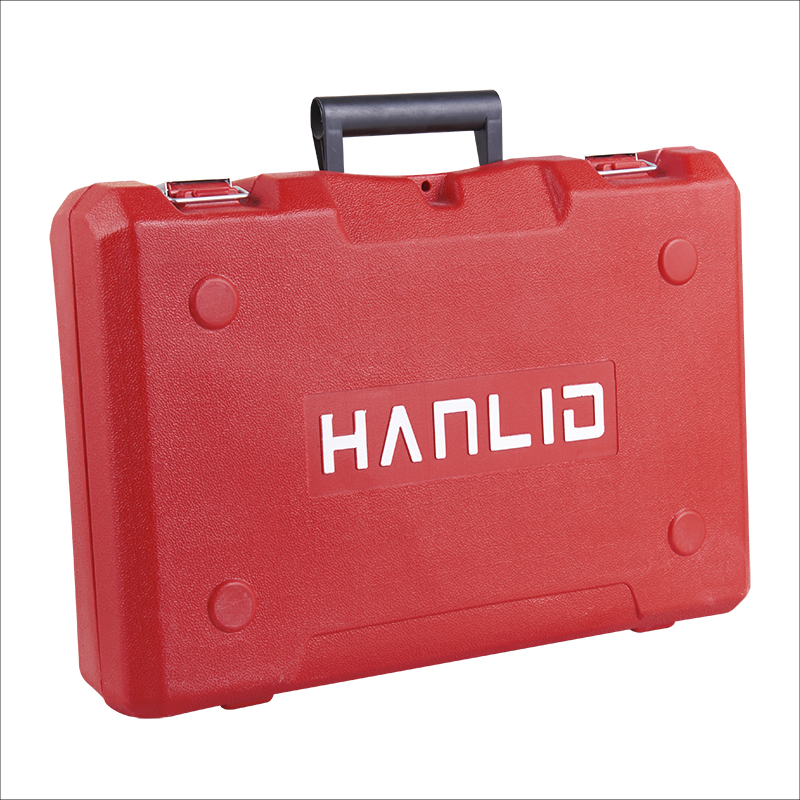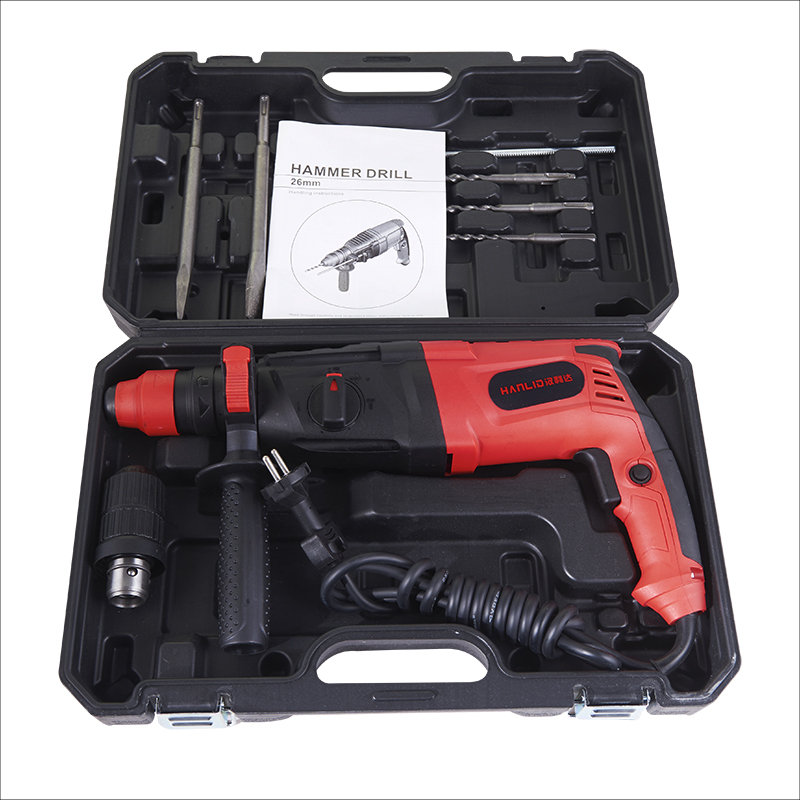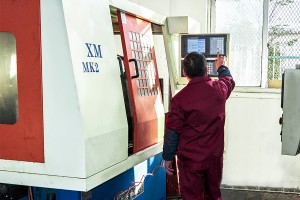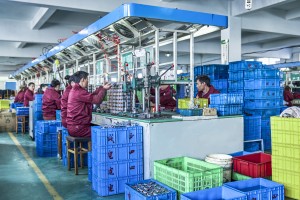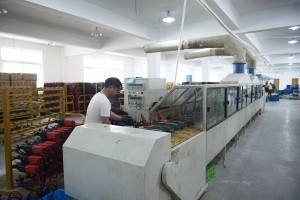 ---
Previous:
Cordless Hammer Drill 20mm Zhl-20
---
Write your message here and send it to us